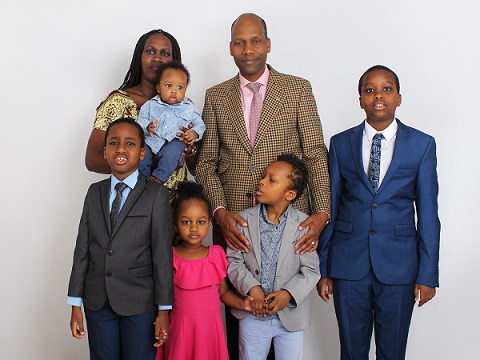 Breze and Chantal Serugamba
IBFI Missionary to Malawi, East Africa
Breze and Chantal Serugamba, along with their six children: Bliss, Shammah, Lemuel, Faith, Micah and Eunice are sent out of Cornerstone Baptist Temple in Dayton, Ohio. Their pastor is Dr. Jerry Siler. Breze graduated from Norris Bible Baptist Seminary May 2019 and was approved as our first IBFI missionary to Africa. They are raising their financial and prayer support.
Sending Church:
Cornerston Baptist Temple
1707 Ohmer Avenue
Dayton, Ohio 45410
Ph: 937-253-6151
Pastor: Dr. Jerry Siler
Mission Office:
IBFI Mission Agency
PO Box 151259
Fort Worth, TX 76108
Email: This email address is being protected from spambots. You need JavaScript enabled to view it.
---
Prayer Letters
Dec 7, 2022 (Birth of Eunice Serugamba)
May 9, 2020 (Birth of Micah Serugamba)